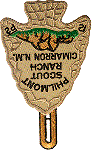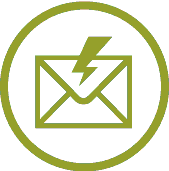 Ben Harveson 7/31/2018 1:59:12 PM

Colorado Recap and Thank You!

The cool air temperatures of the last day or so remind me of the glorious, cool, dry air that we experienced in the mountains of Colorado.

One week ago today we safely returned from our epic adventure. What a great trip, what great memories:
The frigid, whitewater rapids of the Colorado River in Glenwood were invigorating
The food, fun and relaxation at NCR. Badminton anyone?
The Four Pass Loop was at times both mentally and physically challenging, but the views and the accomplishment of summiting four 12,400+ passes made it all worthwhile
The steaming hot water of the Glenwood Springs was soothing after 4 days on the trail
The smoky, sunset views of both Mt. Sopris and Basalt Mountain-Amazing
The chilly afternoon hike in the rain on our way to the Mt. Elbert base camp that seemed to have no end
The howling winds that blew the sand as we climbed to the highest point of the Great Sand Dunes; sometimes crawling
These are just a few of my memories from the trip. No doubt you have many of your own.

I wanted to let you all know what a great job I think you did on this trip. You worked, cooked, cleaned, slept, hiked and sweat together as a team for the better part of 14 days. You stuck together in the difficult times and lifted each other up when one of you fell or lagged behind. Fantastic. Fist!

Thank you to the two OF members that joined us on our journey and really made this trip happen. Mr. Towle and Mr. Lasater are men of many talents and I am sure you all learned quite a bit from them along the way. I know I did. Organization, planning, navigation, logistics, budgeting, music, cinema, first aid, cards and cooking (the food was amazing!); just a few of the lessons along the way.

Another thank you goes out to Mr. Lasaters parents, Garland and Mollie Lasater, for allowing us to invade their mountain oasis and make it our base of operations for the majority of our adventure. Having access to their land and its improvements (house, kitchen, restrooms, laundry facility, grills, etc.) was the key to the success to this trip.

Also thank you to all the OF and parents that helped along the way with the loaning of equipment and gear (and trailer) and the giving of advice and counsel.

Just a couple of business items to wrap up now:
First, I will be handing out a 4GB thumb drive tonight with 400+ photos and videos that I took from the trip. Some photos are great, some not so much. I will leave it to you to edit as you wish. You might work together to share and add some of the photos that you took with your cameras too.
Second, the trip budget is close to being final. We just need to finalize the cost of the commemorative fleece that each participant will be receiving. Looks like we will end up right around $650 per personso a nice refund will be coming your way soon if you paid the full $1000 for Philmont.

Mr. Harveson
---
Ben Harveson 7/24/2018 5:39:46 PM

The Phil-Not crew made me it back to FTW at 2:17 today. We look forward to sharing stories from our trip trip with you at the meeting tonight. See you at 7:30. Mr. Harveson
---
Ben Harveson 7/24/2018 9:33:29 AM

We will be at the scout lodge close to 2 PM. The boys will text you as we get closer. See you soon.
---
Ben Harveson 7/22/2018 12:13:55 AM

Good late evening from the Phil-Not crew! We were not able to summit Mt. Elbert today due to weather and safety concerns. While this was a bit of a let down to the team we still had a great day together camping at the Lakeview campground over looking Twin Lakes at the base of Elbert. We are off to the Great Sand Dunes tomorrow. Mr. Harveson.
---
Ben Harveson 7/19/2018 11:16:58 AM

Good Morning from Colorado! We are having a great trip. We made it through the Four Pass Loop yesterday and slept back at our home base, NCR, last night. The Loop trip was amazing. Strenuous and trying at times (especially for those of us over 40) but the scenic views, beautiful wildflowers and feeling of accomplishment when completed made it all worth while. The scouts are healthy and we have been injury and incident free so far. Today we will run into Glenwood Springs to provision for the final days of our trip and to explore the town. Tomorrow we will say goodbye to our fantastic base camp and head to Mt. Elbert. Will update you again when we are heading to the Great Sand Dunes. Mr. Harveson
---
Dan Turner 7/11/2018 6:08:50 PM

Right around 8am this morning, the T17 crew headed to Colorado left the Harry R. Male Scout Lodge. Be sure to check here or on our Instagram account to follow the adventures - https://www.instagram.com/troop17/
---