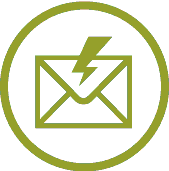 Dan Turner 5/8/2018 11:45:38 PM

January, 2018 - Greenbar Leadership Campout at Worth Ranch - this was our annual leadership training campout. We spend the weekend in Roeser Hall and camping at WR. Our program included several new dishes taught to the Scouts, leadership challenges, and some lively discussion on how T17 should recruit and expand. The Greenbar campout is open to all 1st Class Scouts in the Troop and invited guests (Scouts and adults).
---
Dan Turner 6/3/2017 11:32:12 PM

April, 2017 took the Troop back to the Wichita Mountains in Oklahoma for a weekend of hiking and bouldering in Charons Garden (see http://www.summitpost.org/charon-s-garden-wilderness/274583 for more information about the area). This campout is generally regarded as one of the favorite of the Troop out of anywhere we go. Just under two dozen of us spent the day on Saturday exploring the valley and surrounding peaks. If you go there (and when we go again), be sure to arrive early as the parking areas fill up quickly and they limit the number of people that can go into the back-country together. We camped in the Fawn Creek group camping area (reservations required in advance - there are only 4 sites). For the past year, the Fish and Wildlife service has been unable to provide drinking water due to concerns over E. coli levels so we brought all the water we needed. The weekend was capped off with a short side trip to Meers Restaurant for the "best burger in Oklahoma". Its a cash only place so bring some green or your ATM card (there is an ATM machine in the restaurant). The trip is a long one (it takes 4 hours to get out there) but it is well worth it. If you go on your own, even for just the day, wear good shoes with plenty of support, put on sunblock, know where you are (have a map), and bring plenty of water! We see a lot of people out there in flip-flops and with just a small bottle of water - they tend to head back earlier than they planned. Again, for those that love hiking and bouldering, it can be a spectacular weekend!
---
Dan Turner 6/3/2017 10:51:33 PM

(Clearly, I have done a poor job of keeping this up to date - let me see if I can do some catching up...) May, 2017 took us to the Brazos River and a traditional T17 canoe trip. We quickly get on the road Friday night to make the short run to Worth Ranch. Due to the threat of weather overnight, we camped in the front area of the McClure property. We had quite a light show and just a few sprinkles overnight. We packed up in the morning and got on the river with a couple of dozen other random people including the father of a two of our former Scouts. The river had a good flow with very few spots where we had to drag the canoes before lunch. The Staff did a great job of balancing the canoe partners and for the first time since I have been the Scoutmaster, they did not need to make any adjustments. During lunch, the youngest Virden (a visiting sibling) caught the only 3 fish anyone caught all weekend! The afternoon was driven hard by the SPL and we canoed late into the afternoon to run roughly 15 miles down the river for the day. We pulled off onto a much maligned island to make camp. The staff put together a fine campfire with everyone enjoying the skits, especially the OF skit (in this writers somewhat biased opinion). We had some rain overnight so packing up was wet but was quickly done. The rest of the trip was a short sprint (and race) to the boat docks at Worth Ranch. With the short float on Sunday, the staff decided to take a hike over to the Rock Cathedral for the chapel service and to hike up hernia hill back to Roeser Hall to board the bus back home. Thanks to Mr. Wolzon (the youngest one), Mr. Lasater, Mr. Moye, Mr. Noeth, Mr. Virden, Mr. Plavidal, Mr. Bogle, and Mr. Key for joining us on the Brazos river for the May campout. We had one of the best trips down the river in my recent memory. Thanks also to Mr. Lyles, Mr. Taylor, and Mr. Goldthwaite for providing logistic support getting us on and off the river. Photos from the trip have been posted to the Troop photo site (http://www.troop17.net/management/photoviewer.asp - login required).
---
Dan Turner 12/18/2012 1:53:14 PM

October 12-14th, 2012 we spent at Sid Richardson Scout Ranch at our "Haunted Moutain Sports Campout". Friday night we setup under the threat of rain, but we managed to miss most of it. Saturday morning we headed to the ranchs new mountain bike trail for a morning of biking. The OF split off at lunch and helped serve lunch to Cub Scouts at the Family Fun Fest Halloween Event. The afternoon was spent watching the weather closely as the threat of severe storms kept us on our toes (and our eyes on the sky). After dinner we headed over to help scare scouts on the Haunted Hay Ride. We had a great time with tons of Cubs "enjoying" the ride. As the last of the Cubs were leaving the ride, the sky finally opened up and we got the rain that had been building all day. We colled up all the Scouts and headed back to our camp and sent everyone to bed. The next morning we tried to wring everything out and packed it up for the trip home. Thanks to everyone that attended - the Cub Scouts definately appreciated it.
---
Dan Turner 12/18/2012 1:46:34 PM

September 14th took us down to New Braunfels, TX and Schlitterbahn water park. The park is regularly rated as the top water park in the United States with miles of river access too! We stayed at the Shelton Rock Ranch and had a great time. Sunday brought some rain (which the area desperately needed) but we had spectacular weather on Saturday while we were at the park. We skipped Enchanted Rock due to time constraints, but we will keep it on our places to go list.
---
Dan Turner 12/18/2012 1:43:10 PM

August 7th, 2012 we headed to Burgers Lake for a day of fun. The Troop spent the afternoon at the lake enjoying the water and sun at our annual end of summer party. We had burgers and dogs. As usual, the day is come and go with several scouts coming out late or leaving early. We had several visitors hang out with us for the day too. Thanks, as usual, to the OF that assisted.
---
Dan Turner 12/18/2012 1:39:35 PM

On July 7th, 2012, we headed out for our 2012 high adventure trip - "Texas Road Trip 2012". We spent the first night at Balmorhea State Park where we swam in the natural spring water. Sunday we headed to Buffalo Trails Scout Ranch where we hiked to Needle Rock. Their ranger was a great host and we had lunch at the ranch also. That evening we toured Fort Davis Historic Site and even retired their flag for the evening. We spent the night at Davis Mountain State Park and then headed to Big Bend National Park the next morning. This was the off season for the park and they had a few inches of rain before we got there. This washed out one of our planned hikes, but we had several other great hikes in the park. We were joined on one hike by a visiting Marine Corps Captain that was on vacation headed to San Antonio. She (yes she) had some great things to say to our SPL about joining the military and life in general. One afternoon the staff took a "staff-cation" and headed across the canyon for an afternoon hike and had a spectacular time. Wednesday, the 11th, we headed to the South Rim for a 15 mile hike with a 2,000 foot ascent. The view from the "top" was amazing! Looking at the topo map, we estimated it was about 3,000 foot down...straight down...to the river valley! The 9+ hour hike was well worth the effort (it was Philmont-worthy). Thursday we headed back north and stopped over to see the thousands of bats headed out for the evening in Kickapoo Caverns state park. On the drive home we stopped over in Dublin to see the formerly world famous Dr. Pepper plant. We had to settle on XXX Root Beer and other flavored sodas. A huge thanks go to Mr. Key, Mr. Taylor, Dr. Johnson, and Mr. Barrett for their efforts on the trip! Everyone had a great time!
---
Dan Turner 12/18/2012 1:21:04 PM

We spent a week at Worth Ranch in June for our annual summer camp - The Big Adventure did not dissapoint. We set a new record for the number of merit badges attempted by our Scouts. It was a great week with a lot of first time Troops in attendance. I spent a lot of time visiting with Troops from around Texas and Oklahoma about how we operate and how we keep such a great group of boys engaged in Scouting. Thanks to EVERYONE that attended!
---
Dan Turner 12/18/2012 1:18:28 PM

May 18-20, 2012 took us to Mineral Wells State Park for a weekend of biking, hiking and swiming!
---
Dan Turner 12/18/2012 1:14:41 PM

April 27-29, 2012 took us to Sid Richardson for our Shooting Sports campout. Mr. Auld and Mr. Cox lead the Troop in both rifle and shotgun shooting as Scouts worked on the merit badge. It was a great weekend with everyone having a "shot" at using the firearms (pun intended). Thanks to all the OF that helped out!
---
Dan Turner 12/18/2012 1:08:49 PM

March 30-April 1, 2012 took us to our favorite place to canoe - WR and the Brazos River!
---
Dan Turner 4/18/2012 10:57:22 AM

---
Dan Turner 2/27/2012 9:46:23 AM

February 24-27 Wilderness Survival Campout and Merit Badge on Stripling Island at Sid Richardson Scout Camp. We headed out from the Scout Lodge at 7:30 (can we ever leave before 7:00pm?) and arrived at Sid Richardson about 9:30 with 34 Scouts. Mr. Witt drove the "52" bus with Mr. Key pulling the trailer (in his new heavy duty truck). The OF Patrol was led by Mr. Barrett (PL) with Mr. Turner (Bus Monitor), Mr. Peterson, Mr. Fitzwater, Mr. Johnson, Mr. Bogle (EV), Mr. Rekieta, and Mr. Taylor providing support. Patrols were coordinated and consolidated with Hawk and Panther combining to from Hanther (or Hawkther) and Pedro and Unknown combining to form Unpedro (or Pedrown). Patrol Leaders for this camp were Noah, McCaleb, Nathan, Levi, and Ben. The morning started off with our traditional flag raising at 7:17 am and then we promptly got behind schedule on breakfast cooking and clean up. This was really several of the patrols first campout with new leadership so there were definitely some kinks to work out. Mr. Bogle led the morning fire building workshop with most of the participants starting fires with flint/steel, a magnifying glass and steel wool/9 volt battery. The weather was definitely on our side with a strong sun and little wind in the morning. After lunch, we again stumbled through the planned schedule and started the shelter building a bit late. The Scouts had about 2 hours to build a shelter in the wooded area or on the lake shore near our campsites. The Staff Patrol (with 10 members at the campout!) got a bit aggressive and tried to "brick" in some shelters cut into the 3 foot tall drop from the forest to the lake. In hindsight, I think the wind coming off the lake was a bit stronger right at the waters edge compared with the shelters built in the forest. Thankfully for them, the low on Saturday was in the mid 40s compared with the low 30s the night before. Campfire had its ups and downs but was highlighted with some new songs that the staff chose out of the various songbooks. Sunday started off great (once again at 7:17am) and we left camp relatively close to our scheduled time. After a short stop on the way home to refuel the Scouts, we were back at the lodge around 2:30. I think the real takeaway from the weekend is "be prepared" (I know I have heard that somewhere before). Many Scouts were ill prepared for the cold temperatures overnight and in the mornings. Hopefully, they will remember this experience the next time they camp. Overall a great weekend with many Scouts getting the bulk of the Merit Badge requirements done. We also had three Scouts complete Boards of Review.
---
Dan Turner 2/27/2012 8:59:03 AM

January 27-29, 2012 Greenbar and Invited Guests campout at Worth Ranch. We had a great campout with the Troop leadership this weekend. We started off the evening with by dividing the Troop Leadership into 4 patrols. We loaded up and headed to Wal-Mart and with the assistance of several other parents, shopped for the weekend. Our focus was cooking skills for this campout and we had some great recipes from Dr. Lee and Mr. Rekieta. We had a quick setup at Rosier Hall and then the Scouts played a great game of midnight golf. The morning started early with an instructional breakfast followed by a great roundtable discussion on Scout values and leadership qualities. I continue to be impressed by the Scouts and their insight into what makes a great leader. Lunch was once again an instructional patrol event. In the afternoon we had several outstanding guest speakers and then broke for dinner. After dinner, we headed down to the Captain Kidd Council Ring for our campfire. After the campfire we hand cranked out ice cream, cooked popcorn, and watched a movie (well at least some people did). People ended up crashed in and out of Rosier for the night. The morning was another instructional breakfast before we packed up, had a chapel service at Fulkerson Chapel, and then the OA members held a brief meeting. We headed out (very late) and had to skip the normal stop in Mineral Wells to load up on fuel (sugar for the Scouts, diesel for the bus).
---